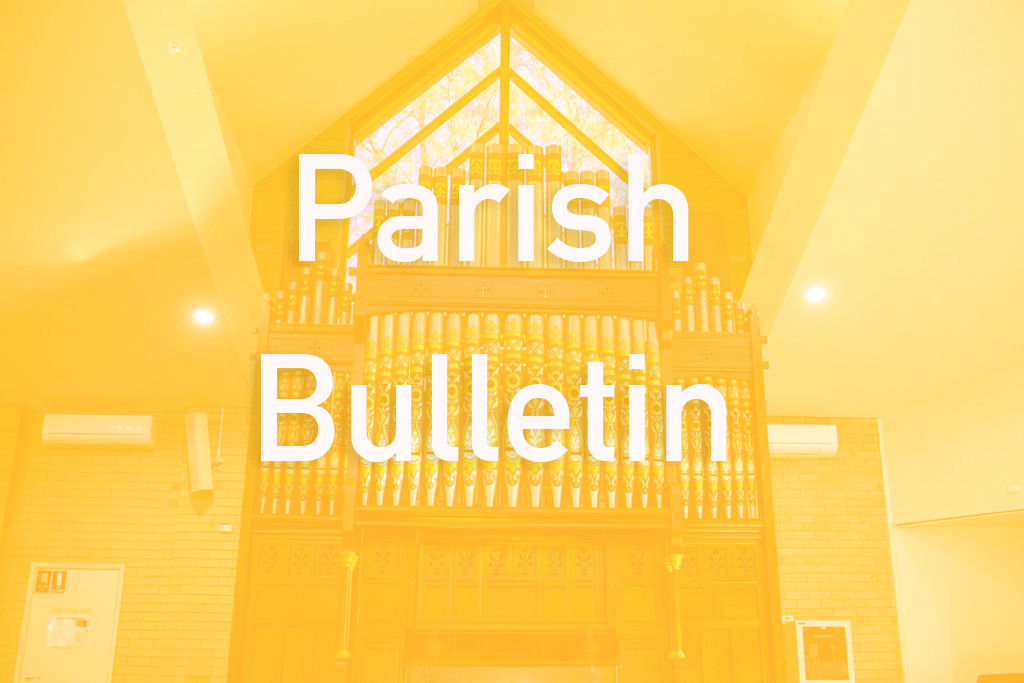 The Parish Bulletin is distributed at each Mass. The bulletin contains information pertaining to our Parish and also information from outside the Parish that may be of interest.
If you are unable to attend Mass in the Parish or want to refer to any item the current bulletin is available below.
Previous bulletins can be downloaded from Archived Bulletins.